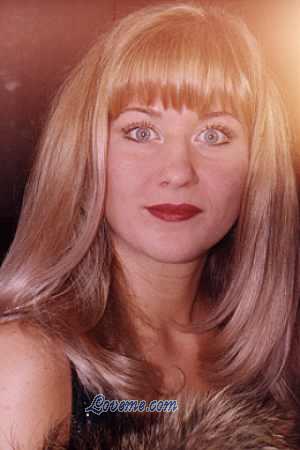 51093
Nataly
Russia
City: Veliky Novgorod
Age: 31
Birth Date: 12/6/1975
Weight: 121lb, 55kg
Height: 5'7", 170cm
Eye Color: Blue
Hair Color: Blond
Marital Status: Divorced
Children: 1
Pets: 0
Religion: Christian
Smoker: N
Drinker: S
Education: College
Company: Beauty Salon
Job Title: Hairdresser
Years Worked: 4
Sports: Swimming
Hobbies: Travelling, going to theater, arts, reading books.


Self Description: I am sociable, sincere, intelligent, caring, kind, warm-hearted. The most important in my life is my family. My strong points are honesty and responsibility. My weak point is that sometimes I am too frank. My plan for the future is to meet a good man and to build a family with him. I can also speak fair English.

Comments: I am looking for a Caucasian Christian man between 35 and 45 y.o. I'd like him to be warmhearted, kind, intelligent, financially stable, romantic.