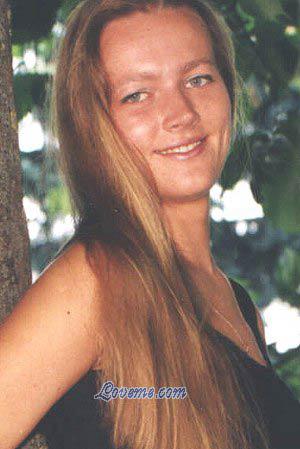 58086
Olga
Russia
City: Veliky Novgorod
Age: 33
Birth Date: 9/8/1976
Weight: 136lb, 62kg
Height: 5'9", 175cm
Eye Color: Hazel
Hair Color: Light-brown
Marital Status: Single
Children: 1
Religion: Christian
Smoker: N
Drinker: S
Education: University
Company: School
Job Title: Teacher
Years Worked: 1
Sports: Swimming, skiing
Hobbies: Reading books, listening to music, walking, cinema, meeting friends, travelling


Self Description: I am kind, caring, tender, responsible, intelligent, honest. I am an optimist. The main thing for me is a happy of my family. I would like to have a happy life, to be in harmony with my family and my soul. My weak point that sometimes I have a lack decision. I appreciate an honesty and responsibility. I dislike a lie and a deception. My idea about an ideal date is a picnic on a summer day or a day on a beach. By my opinion an ideal relationship should involve love, friendship, understanding each other. I speak excellent English.

Comments: I am looking for an honest, kind and responsible, intelligent, open-minded, strong man.